Automatic and compact palletizing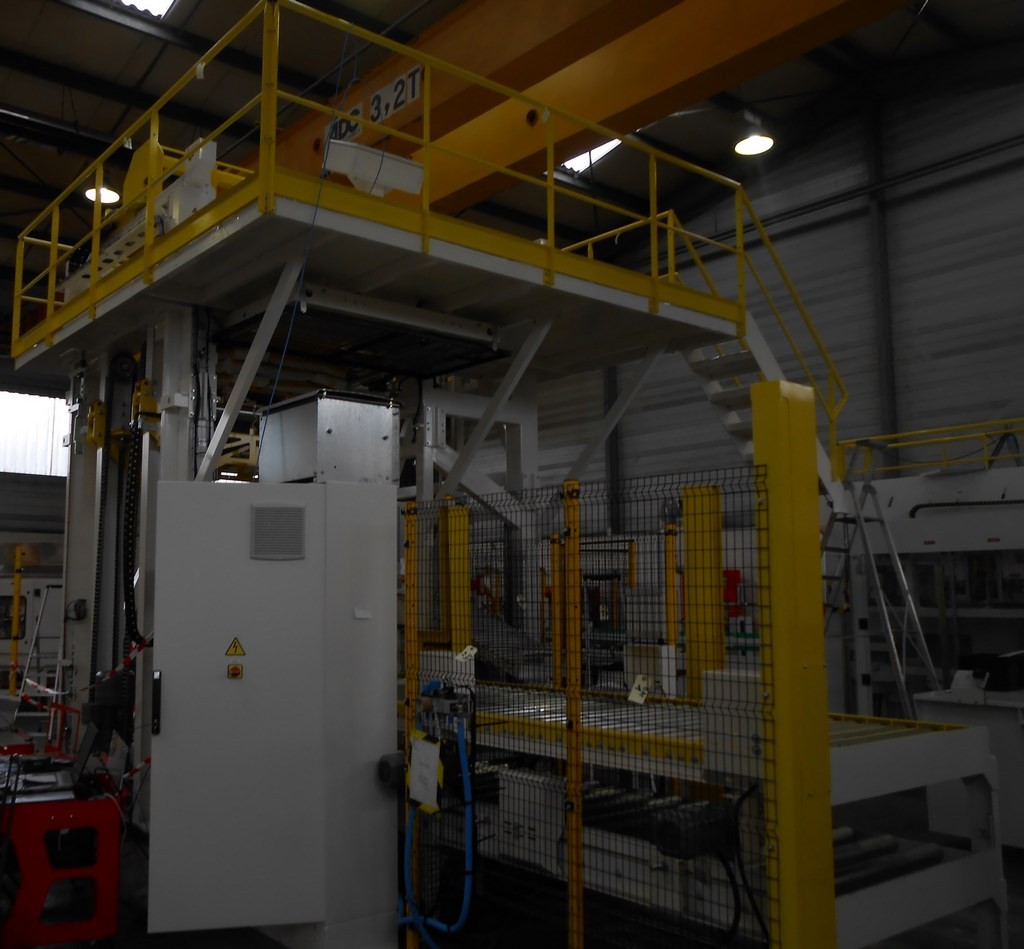 Cetec offers a fully automatic and very functional palletizing solution, ideal for smaller workshops.
The infeed of empty pallets and their outfeed once they are full happen on the same side of the palletiser. The transfer conveyors are installed on two levels.
Therefore, we strengthen the security by limiting the circulation zone of the fork lift truck; when it supplies the palletiser with an empty pallet, a packet pallet is pulled out right away. Travels for loadings and collecting pallets are optimised.
This type of palletiser is also proposed with B&R components so as to simplify the driving and the maintenance (see news of July 6, 2015: Palletizing with simplified maintenance).
Both seeds and animal feed sectors chose this type of palletizing.