For those who find it HEAVY going… CETEC makes it EASY
CETEC improved its range of palletizers. A more compact palletizer, which provides a lower speed. The PRT 400 has been developed for the structures who must mechanize their production to fight against the disease of musculoskeletal. This equipment may benefit by a premium of 25 % of healthcare.
This development benefits from the experience of our palletizer with highest speed : You can palletize different formats with or without bagtop overlap. The bag placement is performed without the risk of cracking by the palletizing gripper. A press plate forms each layer. The operator programs his pallet pattern directly by using a simplified learning process.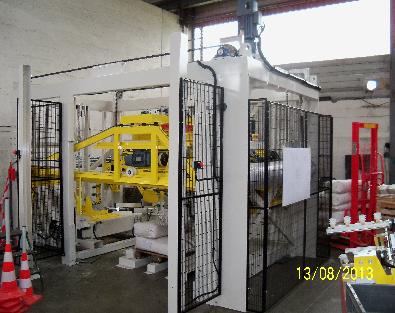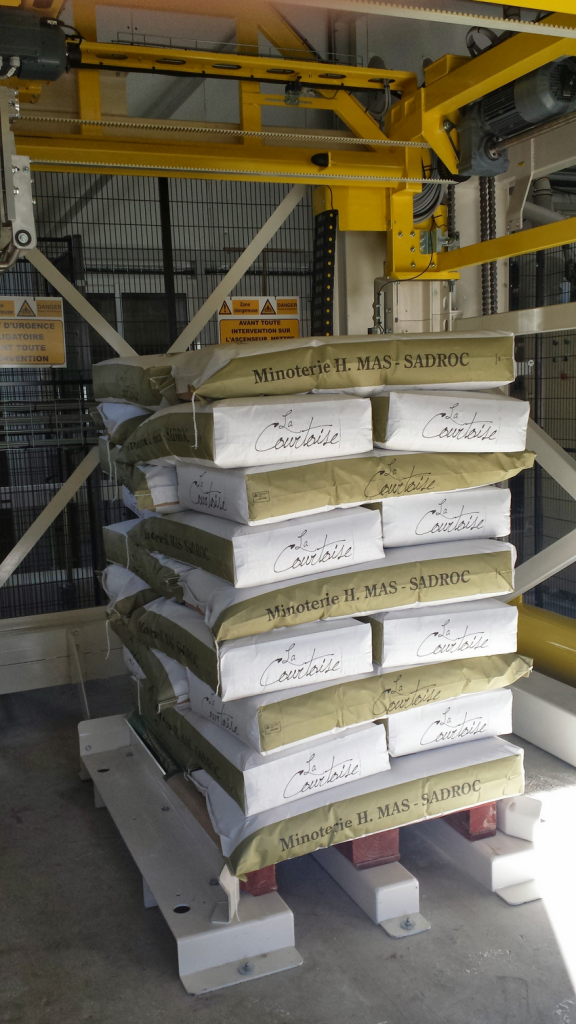 For those who find it HEAVY going…
CETEC makes it EASY